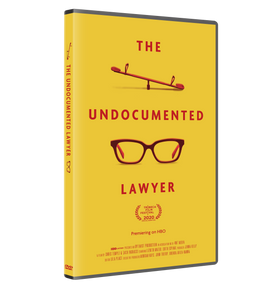 The Undocumented Lawyer Limited Edition DVDs
By popular request, we've made a limited edition DVD!
Full Theatrical Version of The Undocumented Lawyer
Includes special commentary from the Directors as well as the film subjects Lizbeth and Edith.

Spanish subtitles

English closed captions
All Region (0), NTSC DVD
About The Undocumented Lawyer
From the award-winning creators of Living on One Dollar and Salam Neighbor, The Undocumented Lawyer is the story of Lizbeth Mateo, an undocumented attorney who swore to uphold the Constitution. When a client takes sanctuary in a church, Lizbeth's own experience guides their fight for justice.
MAKE A DIFFERENCE: This film is just the start. Visit undocumentedlawyer.org where we've identified tangible and urgent ways to help Lizbeth fight for asylum seekers.